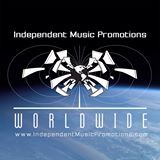 We had some nice news yesterday.
At the moment we're pressing ahead to release the new album 'Mirage' ourselves and are therefore looking for some promotion. We've contacted James Moore of Independent Music Promotions to see if we could get into their roster. What we like about them is the fact that they don't just accept everyone, only 'music with depth' and 'no typical mainstream drivel'. They have a great catalogue of music, worth checking out, and seem quite on the ball.
We just got word back, and we're on.
"Your music fits our music with depth ethos. The music you provided was hypnotic, thought provoking and reminiscent of the very talented Leonard Cohen vocally and Pink Floyd musically. I would be more than happy to work with you."
Nice words, thank you James!
So the next steps are to complete the promotion package, to get the album out and hopefully see you all again soon live as well. 
We will release the album digitally, in high quality (24 bit), as well as the normal iTunes AAC's. 
Also we will release the full album for free on YouTube with some great artwork from Rob. 
Good times!