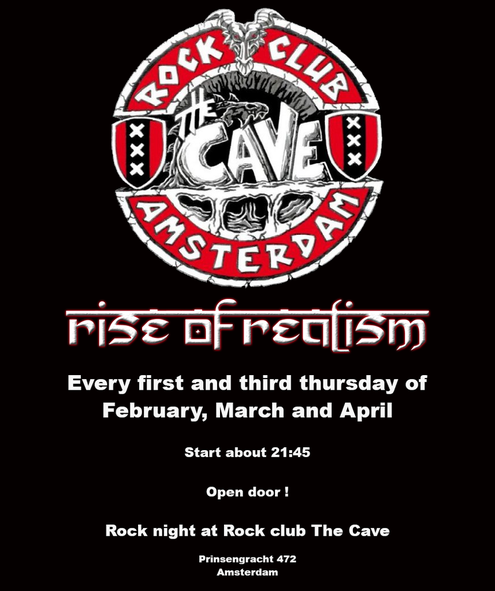 Hi all,
We're happy to announce that together with Rockclub the Cave in the heart of Amsterdam we are organising some shows. We shall be playing every first and third thursday of Februari, March and April. And perhaps longer, we shall see!
The idea is to have a podium, not only for us, but also other local Amsterdam bands who need to get out more !
So if you have a band, based in Amsterdam, don't hesitate to contact us, or rockclub the Cave for a spot on the thursday Rocknight. We're happy to open for you!
And to all people, be very welcome to join us and grab a drink or two.
There will be NO admission fee! We'll start about 21:45.